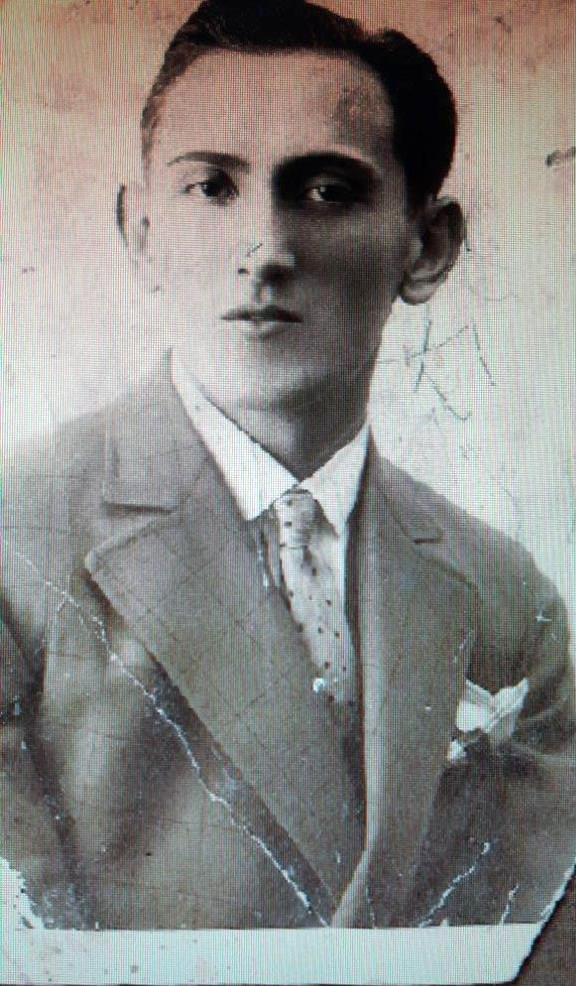 Dezső Irányi
One of our museum's audio guides was inspired by the true story of Dezső Irányi, also known as David. But who is he? In the following lines, you can get a taste of the story of a successful young Jewish man, and at the same time a Holocaust survivor.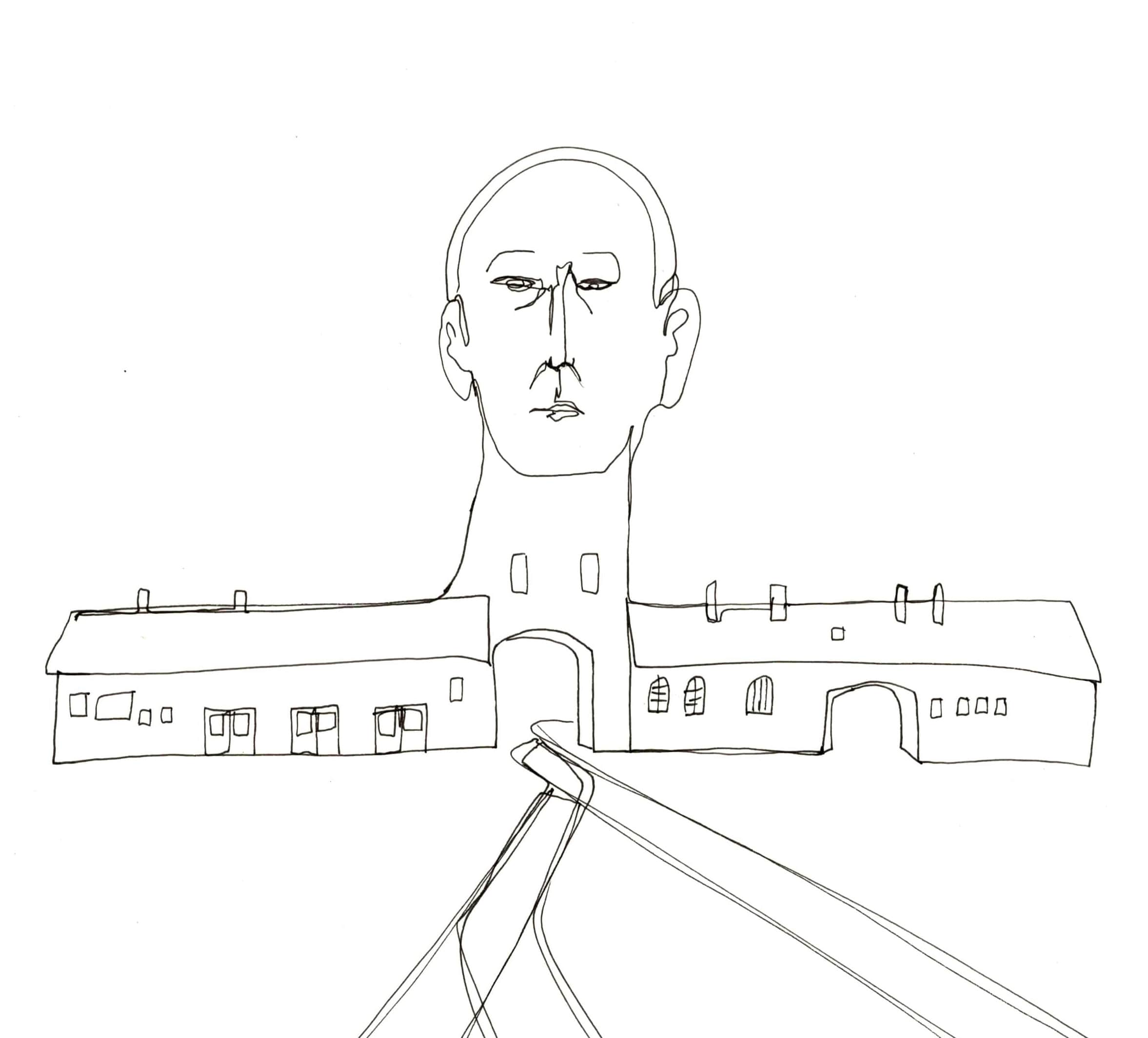 Dezső Irányi, or David, was born in 1908 in a small town in Northern Transylvania, but he spent his childhood in Bratislava. When he was a teenager, he moved with his parents to Cluj, where they have successfully integrated into high society. Over time, he started a family, married Viktória Lusztig, with whom he had two children. Later on, he managed to start a thriving family business, which was a perfume shop called "Rose" (Rózsa), located in the main square of Cluj.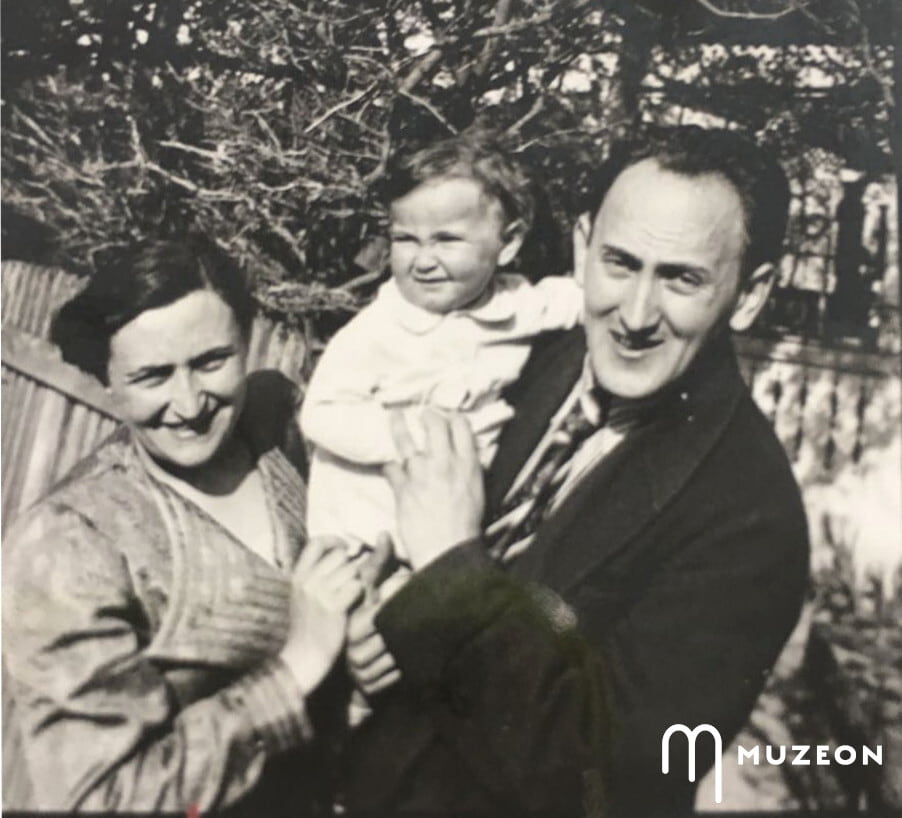 Photo of Dezső Irányi, of his wife Viktória, and of their first child, György.
The cult of perfume and the use of various beauty products, of course, are not new trends; their roots can be found in antiquity, as perfumes were already made in ancient Mesopotamia and Egypt. But there is no denying that this industry expanded quickly in the 20th century. After WWI, Cluj saw an increase in the number of perfume shops. David's "Rose" perfume shop was considered a flourishing business from the very beginning. Besides the family business, David was also involved in the cultural life of Cluj. He performed regularly in the opera and was also a member of a Jewish football club.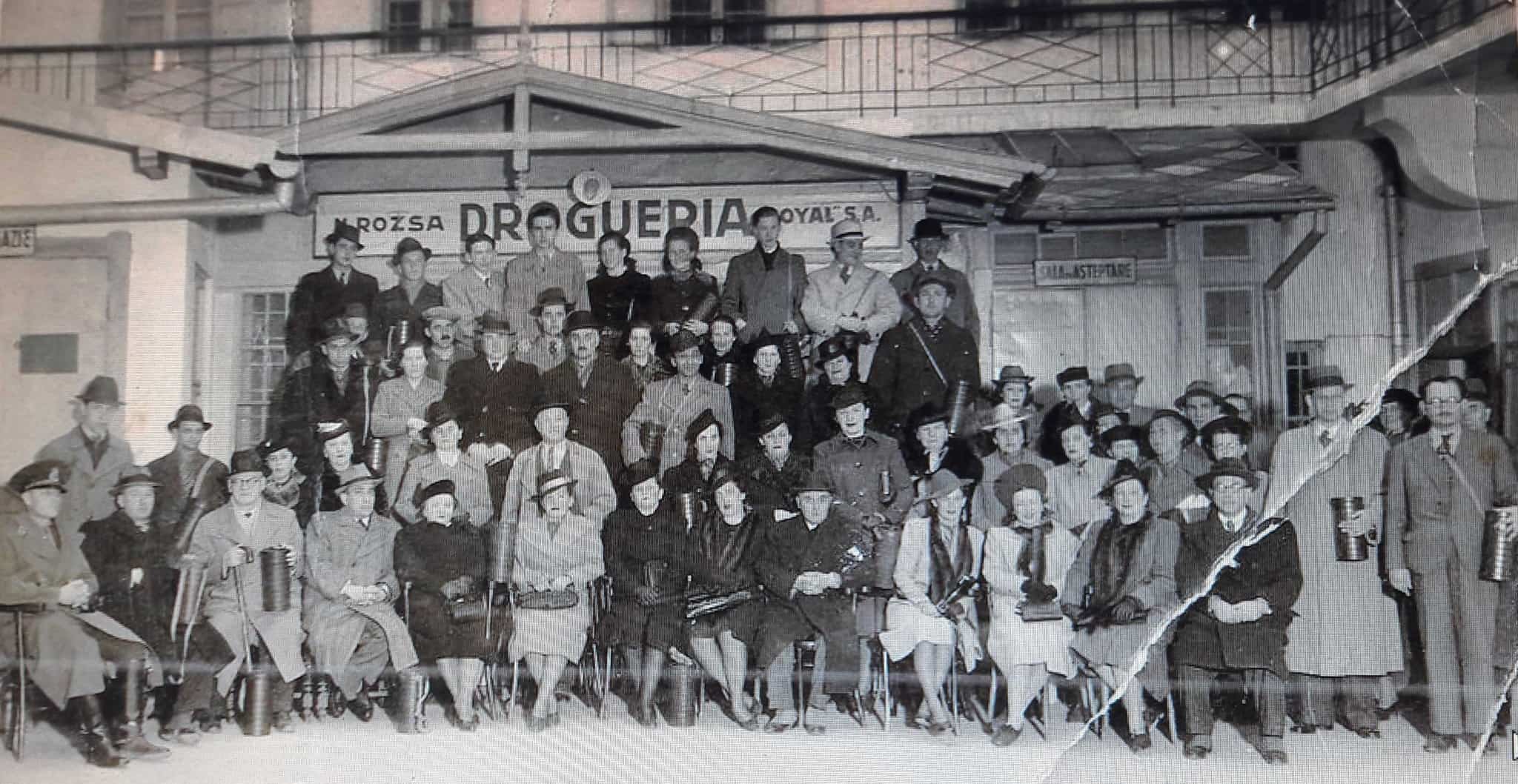 Photo taken in front of the Rózsa perfumery. (Image source: Péter Irányi)
However, all of this turned upside down in 1944, when he and his family were locked up in the ghetto of Cluj, which was located in the brick factory, in the Iris district. From there, they were sent to Auschwitz, and were unfortunately separated. David was sent to the labour camp, and his wife and children were sent straight to the gas chambers. Sadly, their story ended there. However, David faced the sad reality of losing his family only after the war ended. Despite having little chance of survival, he was one of the lucky ones. He described his experiences in Auschwitz in a 1945 article that appeared in the "Erdély – szociáldemokrata hetilap" (Transylvania – Social-Democratic Weekly) newspaper. In the article, he goes into great detail about the cruel treatment he and many others had suffered. He closes the lines with the following thoughts: "If I had remained there for a longer period of time, I too would have become 'material for fire.' David concludes the interview by saying, "I got lost, as if waking up from a terrible dream…"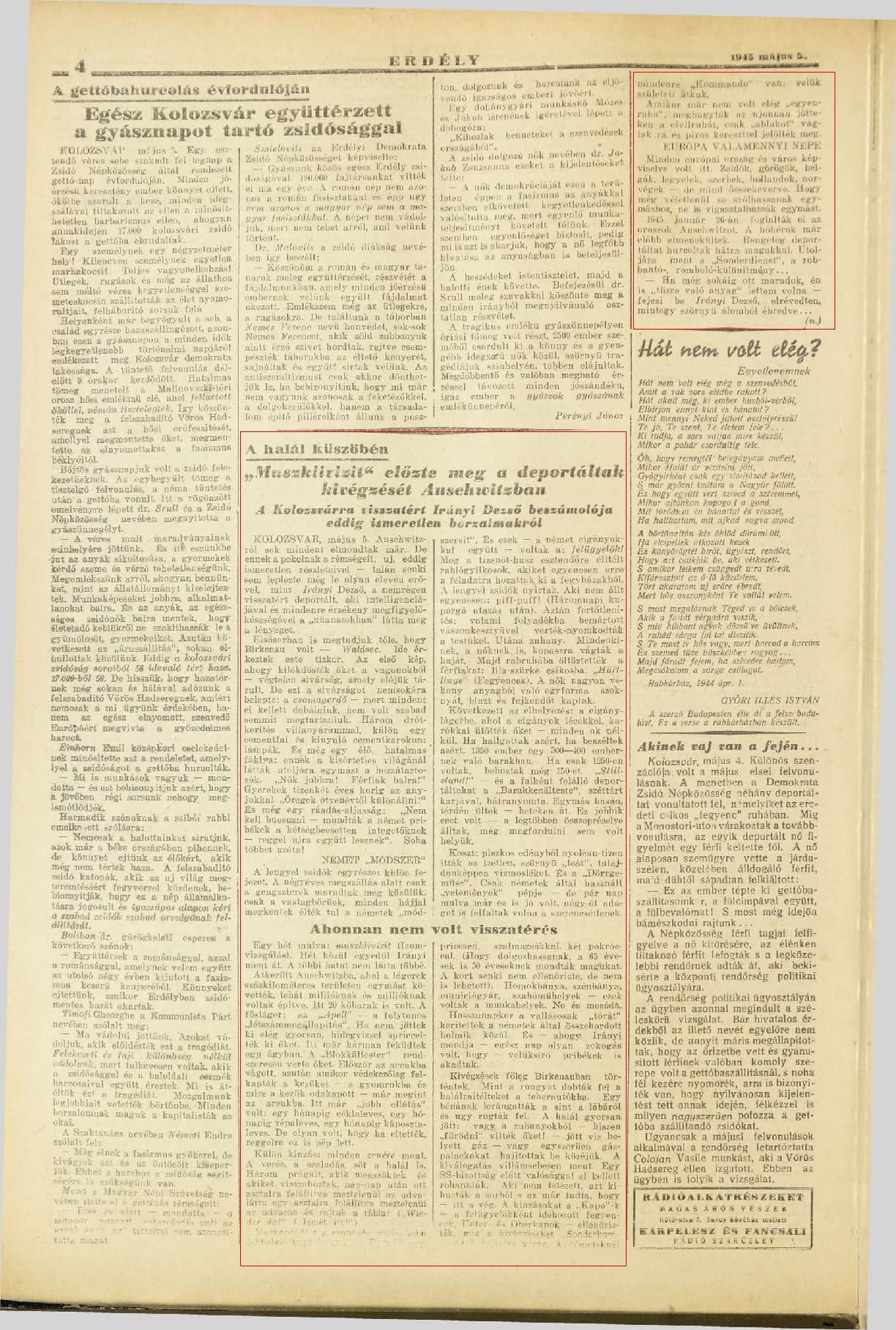 Article from the "Erdély - szociáldemokrata hetilap" (Transylvania - Social-Democratic Weekly) newspaper, from 1945, in which David tells about his experience in Auschwitz. (Image source: Arcanum)
The terrible dream had ended and he still had enough strength to rebuild his life. Over time, he remarried, had two children and managed to reopen the perfumery. This is revealed in an advertisement from the 1946 city guide of Cluj, "Kolozsvár címtára," where he is listed as Desideriu Irányi, owner of the "Victoria" perfumery. Later, he changed its name to "Revue" perfumery. At Muzeon, you can hear his true story about survival, which can also be called a story about rebirth.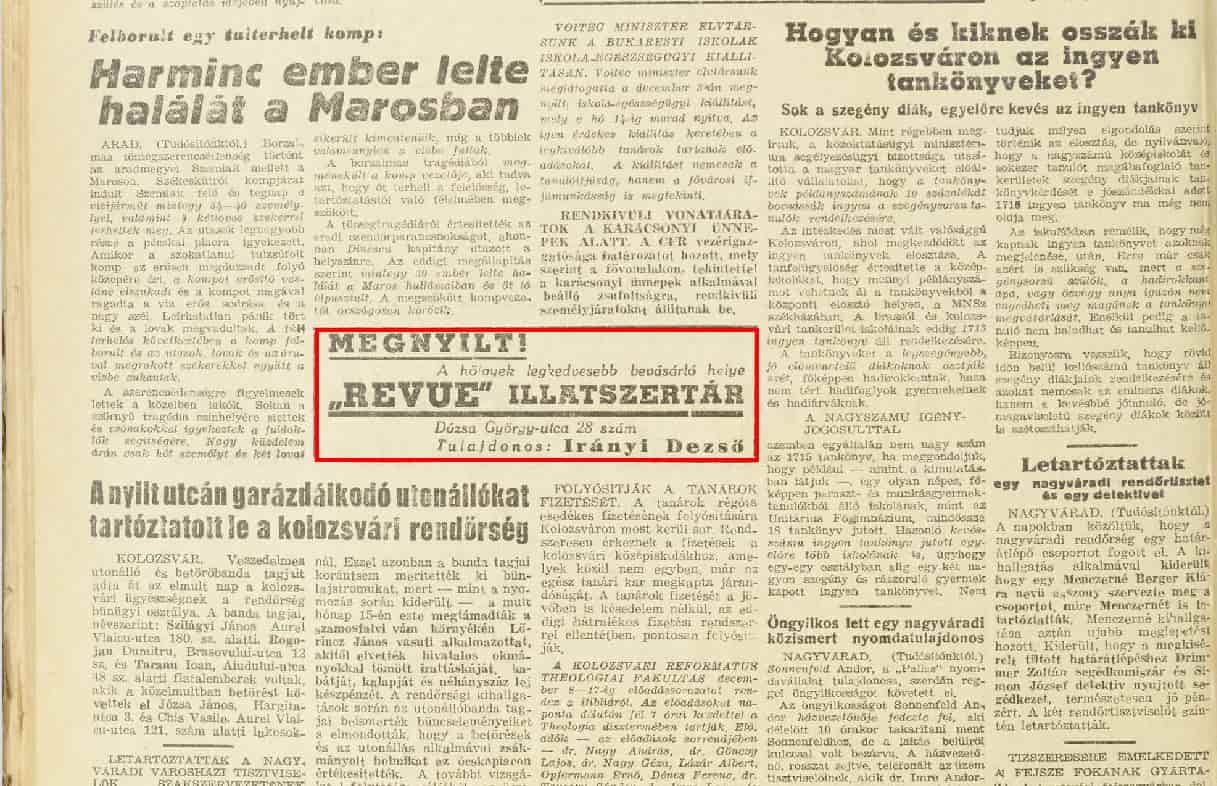 "Revue" perfumery advertisement from an 1947 article. (Image source: Arcanum)
The Archive of the Lusztig Family © Muzeon.
"Erdély – szociáldemokrata hetilap", 1945. Arcanum.
"Kolozsvár címtára", 1946. Arcanum.
Péter Irányi, Parfumeria Rozsa sau miracolul de la Auschwitz.