The World through the Eyes of Jewish Artists of the Baia Mare Art School
6 December 2022 - 15 January 2023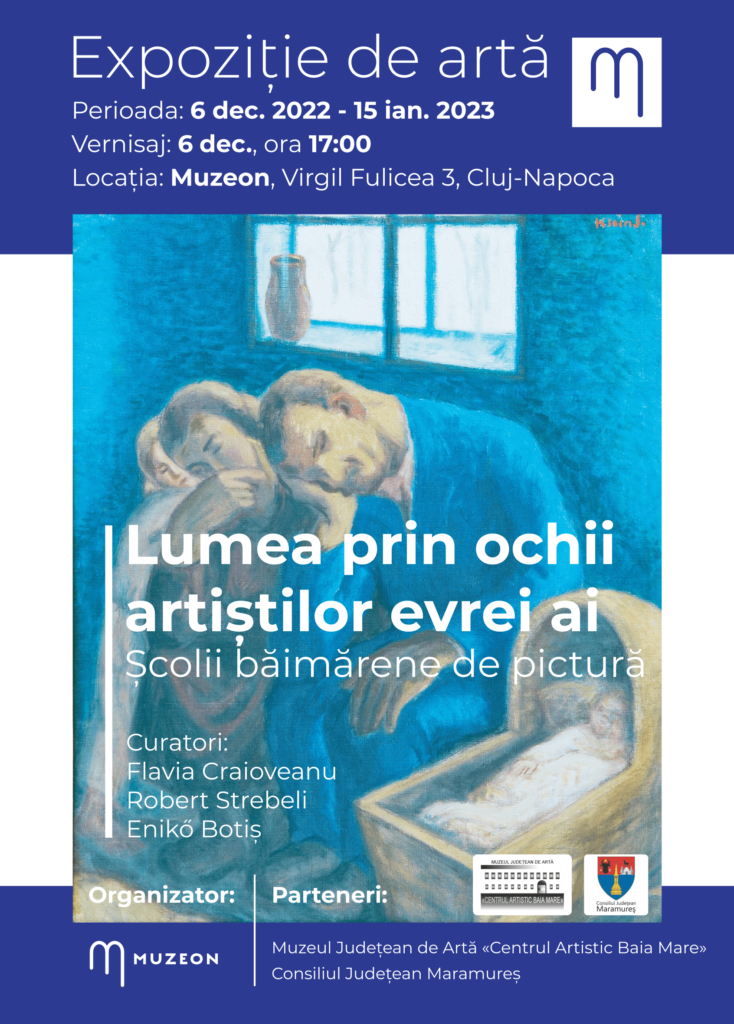 The exhibition displays a selection of artworks by Jewish artists from the Baia Mare Art School, created in the 20th century. The exhibition is remarkable due to the fact that it exhibits works that were rarely displayed, as well as works displayed for the first time.
The works of art exhibited are oil paintings on canvas, litographs, and watercolour paintings, made by Jewish artists such as Alex Leon, Hugó Mund, Vasile Kázár, Sándor Ziffer, József Klein, and Endre Vadász. 
In the exhibition you'll discover:
The exhibition was organised and curated by Muzeon, in collaboration with the County Art Museum «The Art Center of Baia Mare», and in partnership with the Maramureș County Council.
The opening event of the exhibition in on 6 December 2022, at 5 pm. The exhibition is displayed at Muzeon until 15 January 2023, from Tuesday through Sunday, between 10 am and 6 pm. The entrance is free.